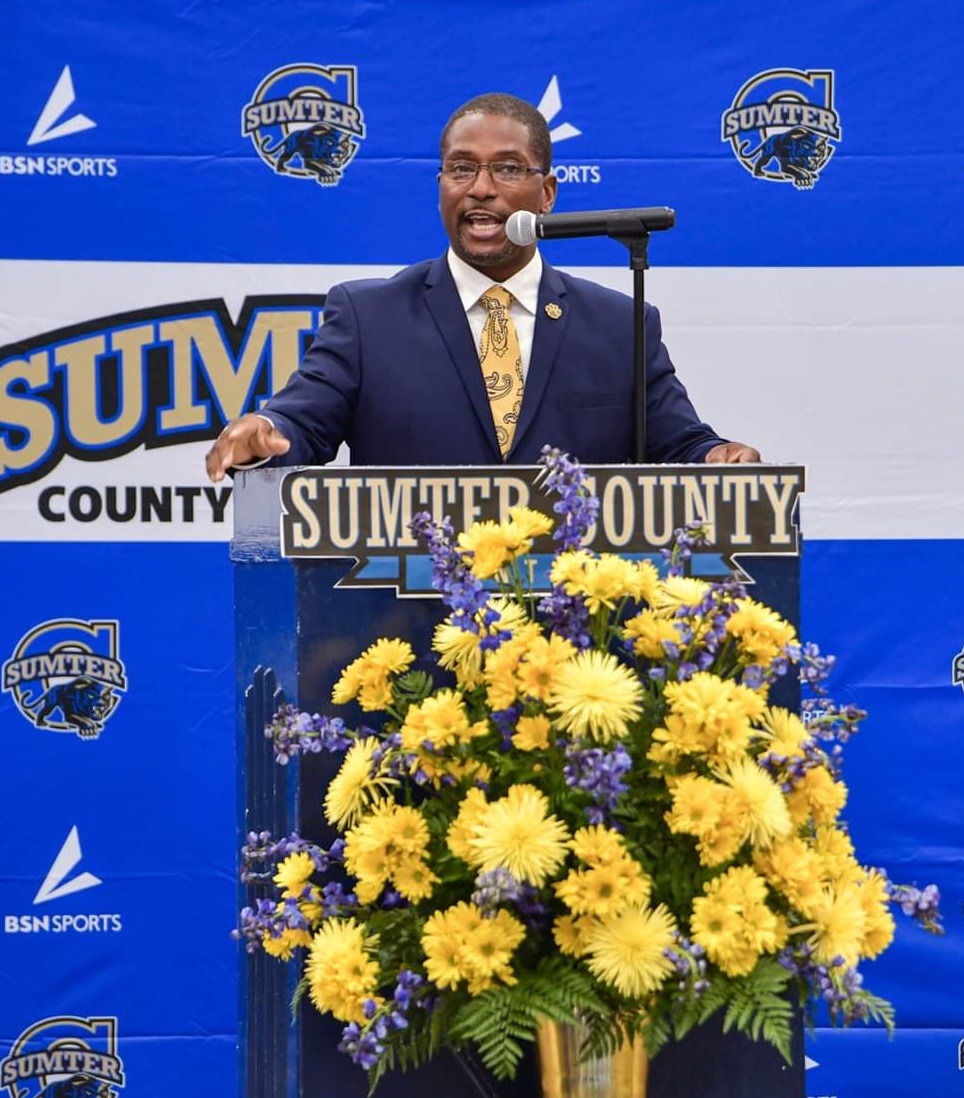 Principal Message 2021-2022
Greetings Students and Parents:
Welcome to Sumter County High School for the 2021-2022 school year. As Principal of The Innovative Sumter County High School, I want each of you to know we missed you and are excited to see each of you back in the building this school year. We plan to offer blended instruction to our students this school year by providing traditional instruction and virtual learning. The adjustments made will help prepare our students to become College and Career Ready with 21st Century knowledge and skills.
We are proud to open our Ignite College and Career Academy where students will have the opportunities to complete dual enrollment and career pathways courses on campus. Our sincere goal is that each one of our students graduate with a plan for the future and with the skills necessary to be successful in their post-secondary education and career choice. We will accomplish this goal by setting high academic expectations for all children and providing supportive systems to assure these are met.
Our faculty and staff are kind, caring, highly qualified, and truly believe every one of our students can, and will, succeed. SCHS's entire staff works very hard to create a positive environment where every person's unique strengths and talents are celebrated. We strive for a culture of high expectations for students and staff alike. By focusing on a positive school culture, setting high standards for teacher performance, increasing academic expectations for all students and engaging the community, it is our goal that all students are on track to be college and career ready without mediation.

I am proud to have been a part of the tradition of success that has been built over many years at Americus-Sumter High School. With great anticipation of continued successes, I am honored to be leading as your Principal as we begin to build new traditions as Sumter County High School. I am grateful to have the opportunity to work with you this year and I look forward to a great year.

Go Panthers!
Kimothy Hadley
Principal