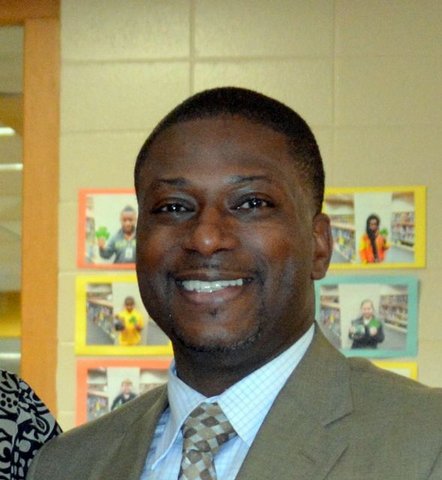 Principal Message 2020-2021
Greetings Students and Parents:
Welcome back to Americus-Sumter High School for the 2019-2020 school year. I hope your summer break gave you the opportunity to have fun and relax in preparation for an awesome new school year. I am thrilled to continue to serve our community as the Principal of The Americus-Sumter High School. In the 2018-2019 school year, Americus-Sumter High School was recognized by Greatschools.org as a GreatSchools 2019 College Success Award winner. Congratulations to our teachers, students, and parents!
We take pride in being a school where every student can find an avenue for success. Our school is a community where everyone in the Panther family strives to find the best in themselves and others. We have much to be proud of at Americus-Sumter High School and I look forward to another year of serving the Sumter County community. The success of our students is built on the partnership we have with our families and the Sumter County community. We are grateful to have a community that supports our school and students

We are proud of all of the academic opportunities we offer our students. Both core academic and CTAE/elective programs provide students with outstanding opportunities to be successful. We have a strong Advanced Placement program as well as academic interventions to help ensure all of our students can reach their goals.
In addition to our strong academic programs, we also have athletics, JROTC, and a Fine Arts programs with a tradition of success that is second to none. We are proud to be a high school where every student has opportunities in any area they pursue. We have a kind, caring, highly-qualified staff who truly believes that every one of our students can and will succeed.

Our entire staff works very hard to create a positive environment where every person's unique strengths and talents are celebrated. We have a culture of high expectations for students and staff alike and it is our sincere goal that each and every one of our students graduates with a plan for the future and with the skills necessary to be successful in anything they do. The combination of focusing on our students' academic success as well as their social and emotional well-being creates an environment where our students do amazing things every year.

I am proud to be a part of the tradition of success that has been built over many years at Americus-Sumter High School and am proud to be your Principal. I am grateful to have the opportunity to work with you again this year and I look forward to a great year.

Go Panthers!
Kimothy Hadley
Principal